Surround sound ceiling speakers can transform your home theater setup and business premises – quite literally.
From offering crisp, clear, and precise sound of the highest quality by forming a sound blanket – just as in a movie theater – to blending in with the décor without taking up space, surround sound ceiling speakers offer it all.
But which surround sound ceiling speakers should you opt for?
Given the array of surround sound ceiling speakers on offer in the market, claiming to be the next big thing, it's easy for you to get confused and opt for the wrong one.
However, don't worry.
Whether you are starting your speaker journey and have no idea about which surround sound ceiling speaker you should go for, or you are a sound enthusiast looking for the ultimate sound system, we have you covered.
Here's the list of the top tried and tested best surround sound ceiling speakers.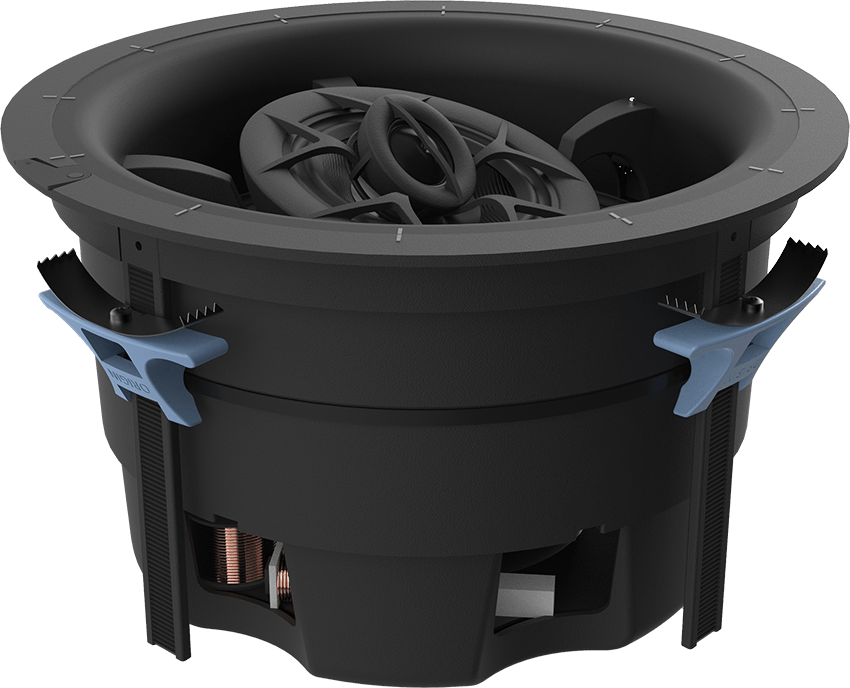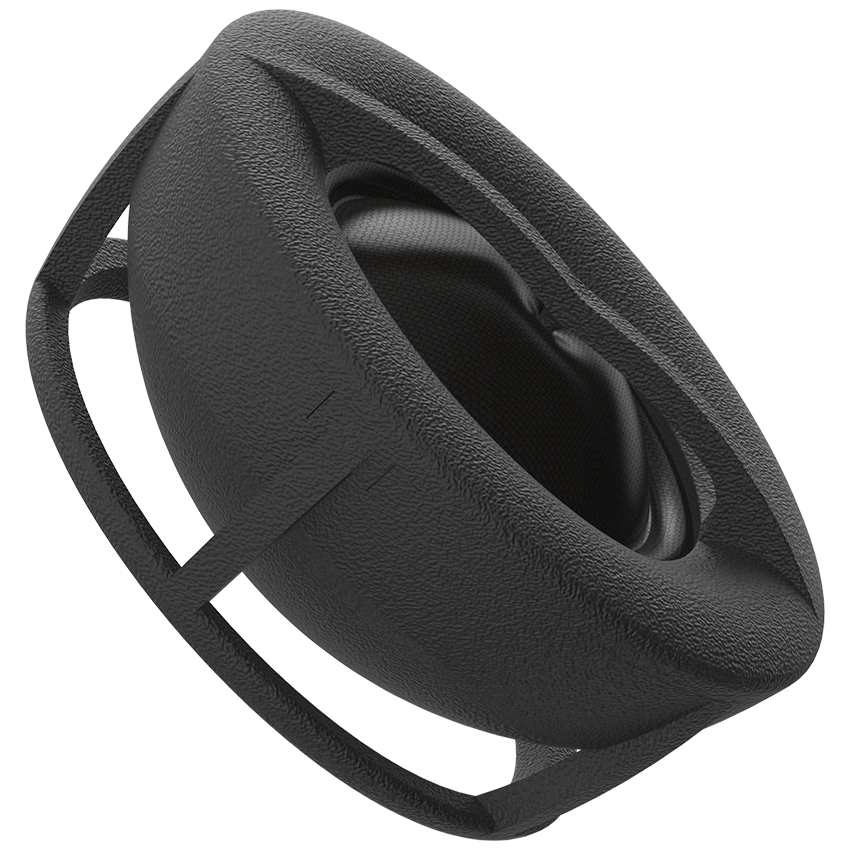 Redefining the auditory experience, Origin Acoustics leads the way when it comes to offering high-fidelity surround sound ceiling speakers that immerse you into a whole new world, all the while remaining hard to spot.
The Director Collection of Origin Acoustics features the ultimate surround sound ceiling speakers to cater to all your needs with full-bodied, consistent, smooth, and detailed sounds that emerge artfully from the ceiling to hit the sweet spot. From ramping up your home theater game to enjoying coveted downtime and hosting an event, you can do it all with Origin Acoustics surround sound ceiling speakers.
What makes surround sound ceiling speakers by Origin Acoustics stand out is, of course, the sheer quality of the sound pivoted towards the designated listening area, premium-quality materials such as Kevlar and glass fiber that provide long-lasting clear audio, and quick, easy, and unique tool-less installation.
What's more is that Origin Acoustics' surround sound ceiling speakers install into smaller cut-outs and offer flexibility in aiming, providing superior sonic performance with the highest levels of sound pressure.
Convert any room of your choice in your personal theater with Origin Acoustics' surround sound ceiling speakers that epitomize excellence, innovation, advanced engineering.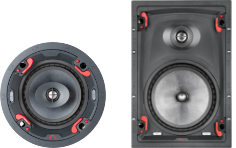 If you want spectacular, rich, and highly detailed sound delivered to perfection, look no further than the surround sound ceiling speakers from the Episode Signature 1700 Series.
It has an array of exceptional features, including Honeycomb Fiberglass Woofer for wide dispersion and tight bass, Pure Titanium Tweeter to offer the ultimate immersive experience on-demand, Tweeter & Woofer Compensation Switches that provide ideal and personalized sound, and ribbed surround that ensures the provision of tighter bass with minimal distortion.
The Episode surround sound ceiling speakers are also quite easy to install and have an ultra-thin and minimalistic bezel design that fits just about anywhere and remains out of sight. Plus, they come with exclusive tension dogs, install cover, and simple versatile brackets that make installation a breeze.
Enjoy the best and most immersive theater experience with surround sound ceiling speakers that deliver audiophile-grade performance, low distortion, flat frequency response, and wide dispersion.
It really is the perfect solution for all, right from audio enthusiasts and discerning music and movie lovers to mere mortals looking for quality sound.
What's more, is that apart from raising the bar, they have a limited lifetime warranty. Yes, that's right!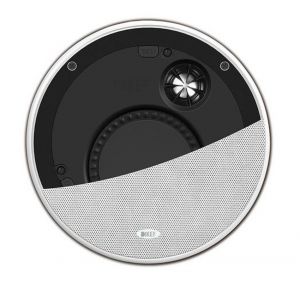 Ultra-high performance, jaw-dropping acoustic capacity, and discreet in-ceiling installation – that's what KEF's surround sound ceiling speakers offer. No wonder they are a hit and high in demand.
You can choose from KEF's R Series' or C Series' of surround sound ceiling speakers, depending on your needs, preferences, and budget.
The KEF R Series' surround sound ceiling speakers feature the signature Uni Q" driver arrangement that is renowned and revered for its amazing stereo imaging, incredible realism, point source audio, and extreme purity of reproduction. Also, it offers deep and wide frequency response in addition to high power handling and sensitivity.
The KEF R Series' is engineered to offer exceptional natural performance even at high outputs. It features models that are relatively conventional, utilizing a two-way configuration with a tweeter that is mounted on the center of the woofer cone. With highly uniform sound
dispersion, it ensures the provision of the same high-quality sound to all listeners across the room.
That being said, both the R Series' and C Series' offer exceptional sound quality and are easy as well as simple to install, taking up minimal space while blending harmoniously with any room décor. Ohh, and they are weather-resistant and paintable – a great choice to enjoy Hi-Fi quality of sound anywhere discreetly.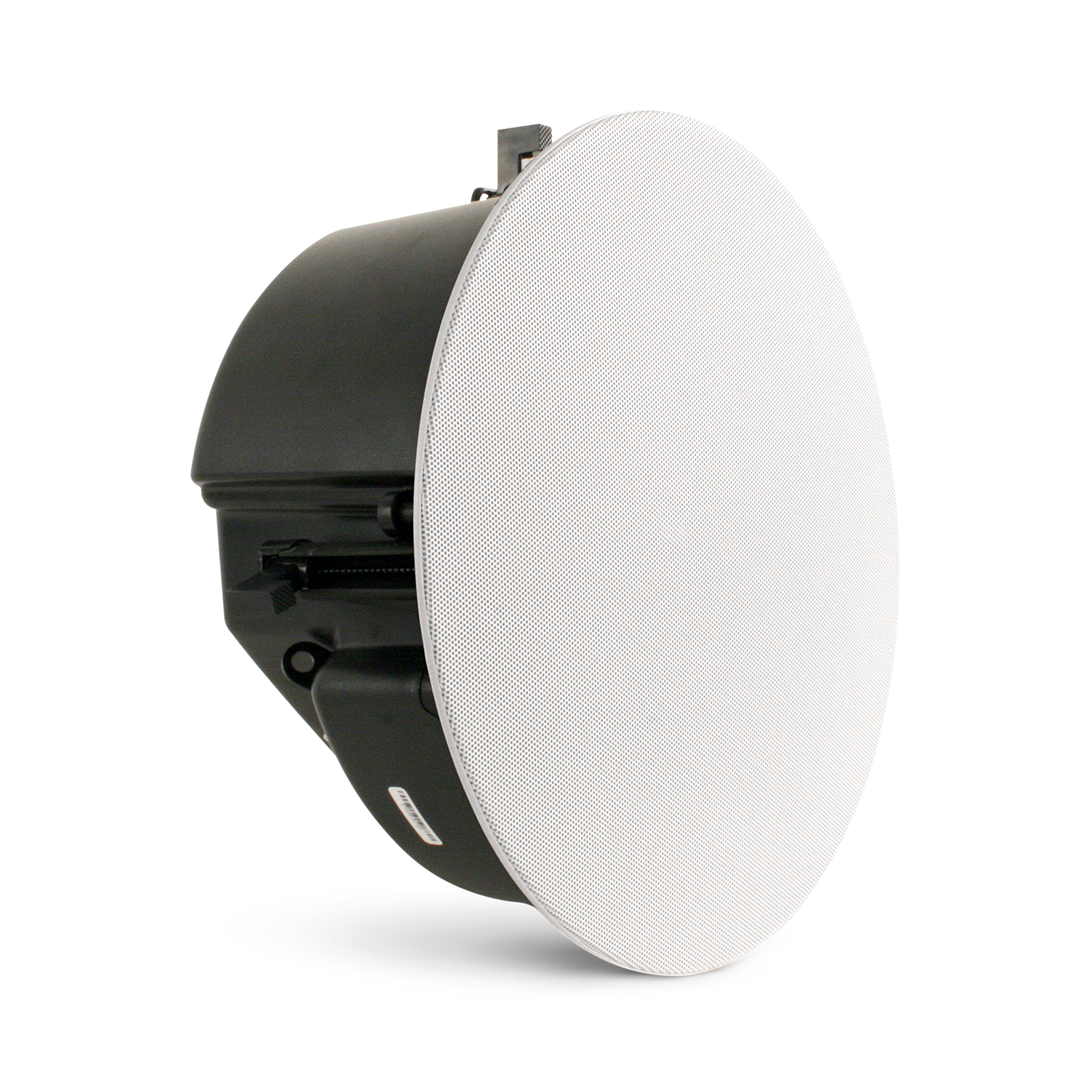 An excellent choice if you to maximize your room's acoustics without compromising on the aesthetics and floor place, Revel surround sound ceiling speakers provide a low sonic coloration and freedom from distortion. That, too, over a wide dynamic range.
Revel is one of the select-few high-performance audio companies continuing to set the bar higher with its innovative and cutting-edge products. It offers an extensive range of surround sound ceiling speakers that feature an integrated tweeter waveguide that delights listeners all across the room and a high-order crossover network which ensures seamless blending of the woofer and tweeter to deliver outstanding sound quality.
Plus, it offers you the flexibility to customize the sound in a variety of acoustical environments, according to your needs.
Made with premium-quality materials, Revel surround sound ceiling speakers stand the test of time and come with a lifetime warranty. Moreover, they can be installed in a hassle and stress-free manner and blend perfectly with the décor of your room. Isn't that just what you want?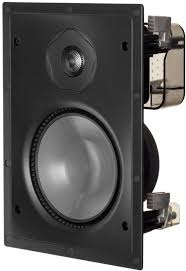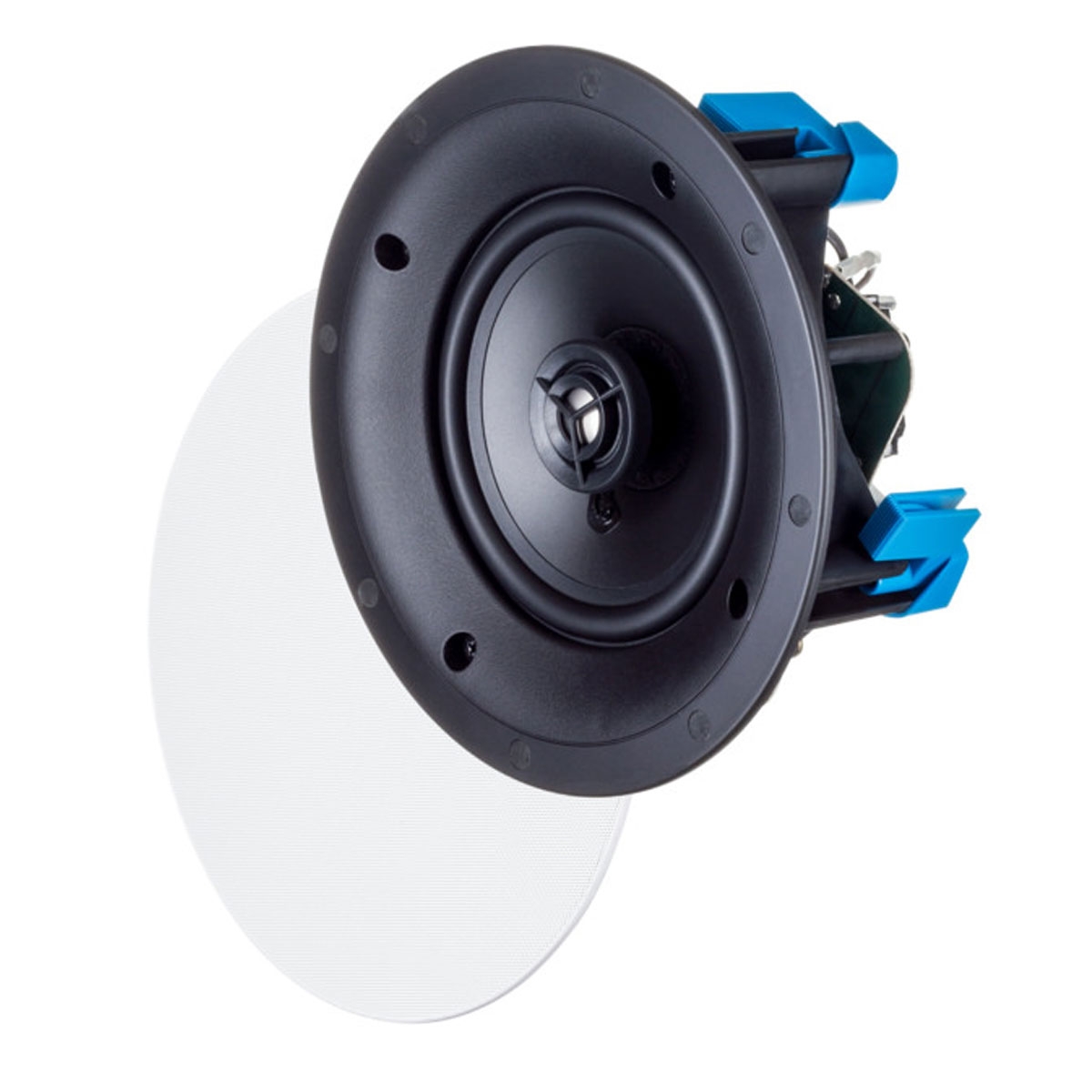 Paradigm is a name synonymous with high performance audio and best value surround sound ceiling speakers. Look great and sound good – that's the hallmark of Paradigm, and it's surround sound ceiling speakers offer nothing but that.
Designed, engineered, and crafted in Canada, Paradigm surround sound ceiling speakers make the places that mean to you sound as beautiful as they look.
From the NEW X-PALTM tweeter and Perforated Phase-Aligning (PPATM) that offers extended high frequencies as well as incredibly detailed and quality sound output to the Reduced Edge Diffraction (REDTM) Technology that ensures there's minimal sound distortion and disruption, Paradigm surround sound ceiling speakers have state-of-the-art features that make them a must-have.
Apart from exceptional performance, the interesting compact design enables them to be installed in ceilings quite easily and effectively, ensuring you enjoy a dynamic impact of all that you want to hear and the speakers continue to serve you for a long time. Can it get any better than this?
Simply put, you can count on Paradigm surround sound ceiling speakers to offer a reliable and quality acoustic experience exactly according to your needs.
Surround sound ceiling speakers are the real deal. Period.
They offer the best of both worlds: amazing indoor quality of sound without compromising the aesthetics.
So, what are you waiting for?
Invest in any of the best sound surround sound ceiling speakers – Origin Acoustics, Episode, Kef, Revel, or Paradigm – and sit back, relax, and enjoy!